Biography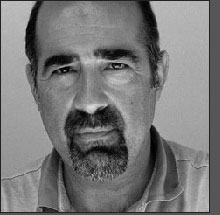 Rolph Gobits - one of the world`s top photographers, graduate of The Royal College of Art in London and winner of many awards. He is based in London and works for clients all over the world and his work has been exhibited extensively and held in private galleries.To him photography is not a job but a passion that started when he purchased his first camera when he was 12 year old.He has worked on his project of travelling entertainers for over 20 years. During this time he has travelled all over the UK and has a now collection of more than 150 photographs.
Some of his clients are:
Mercedes Benz, Apple, Hyatt Hotels, American Express, Texaco, Bosch, BMW, Audi, Sotheby`s, Royal Mail, Gucci, Orient Express, Rolex, Volkswagen, Mariott Hotels, Marconi, Coty, IBM, General Motors,Air Canada, British Airways, Astra Zenica, Fidelity, Bucherer, Red Cross, Hewlett Packard, Mobil Oil, Crystal Cruises, US Postal Services, British Telecom, Chrysler Corp, Guardian, Ritz Carlton,Four Seasons Hotels,Renault,Cosmopolitan,Leffe Beer,Heinz,Boeing,Samsung,
Portraits Campaign video is available now. Click on the link to view it.